Product Description
❤ About Us: Reject fake and shoddy goods, please look for the KQueenStar brand! If you don't receive the outer packaging like our picture, it's all fake! Our metal head is decorated with our brand logo.

❤ Accessories Features: 1920 accessories set is the golden age of traditional shackles and the most classic era. The best clothing accessories of the 1920s will bring you back to the 20s. Buy 1920 sets of accessories to complete the 1920s show and stand out in the 1920s party!

❤ Lightweight Materials: 1920 accessories set are made of lightweight materials, and the accessories are made well and durable. They can be worn at parties and instantly turn any dress into a vintage dress.

❤ Precious Gift: 1920 Headband quipped with a beautiful and upscale gift box. This is a great gift for family, lovers, friends, colleagues, girlfriends, fiancee, wife, mother and couple.

❤ Quality Service: Fast Amazon logistics and 100% refund service. If you have any questions about the product, you can get a 100% refund and our product has a 100% money back guarantee.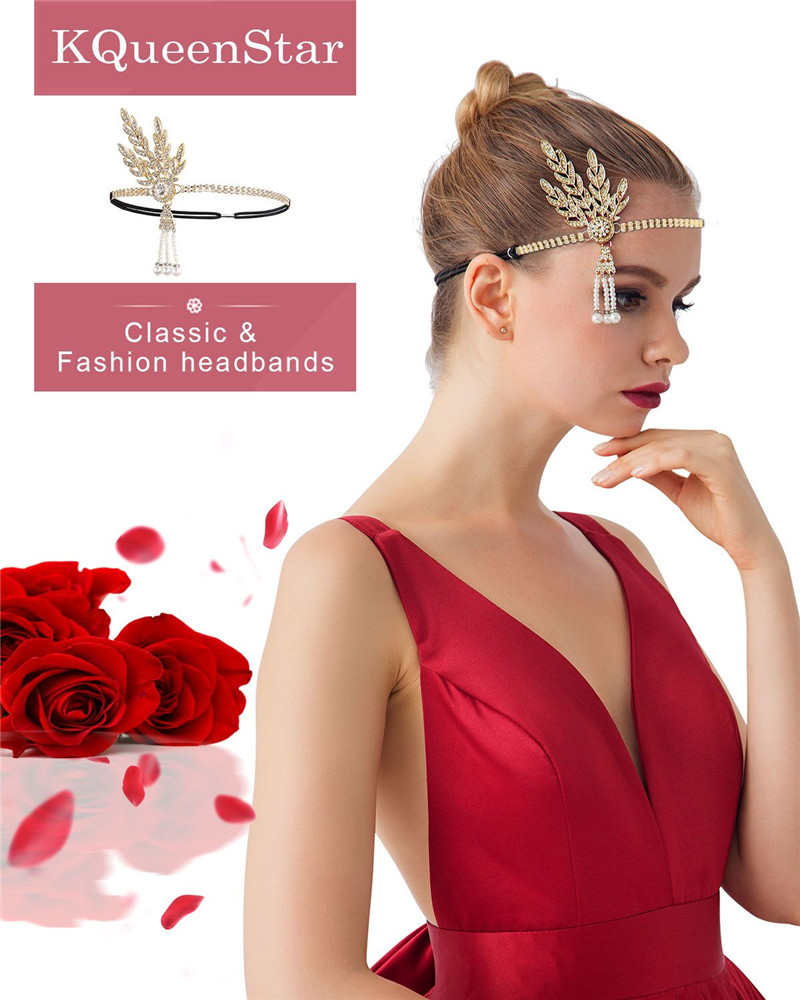 Precautions:
1.Please use soft brush to clean your headband. In order to avoid accumulating too much dust,
please stored in the jewelry box or bag.
2.This cigarette holder is for costume purposes only and cannot be used as a smoking accessory.
3.Gloves are flexible, but not suitable for people with large hand circumference.